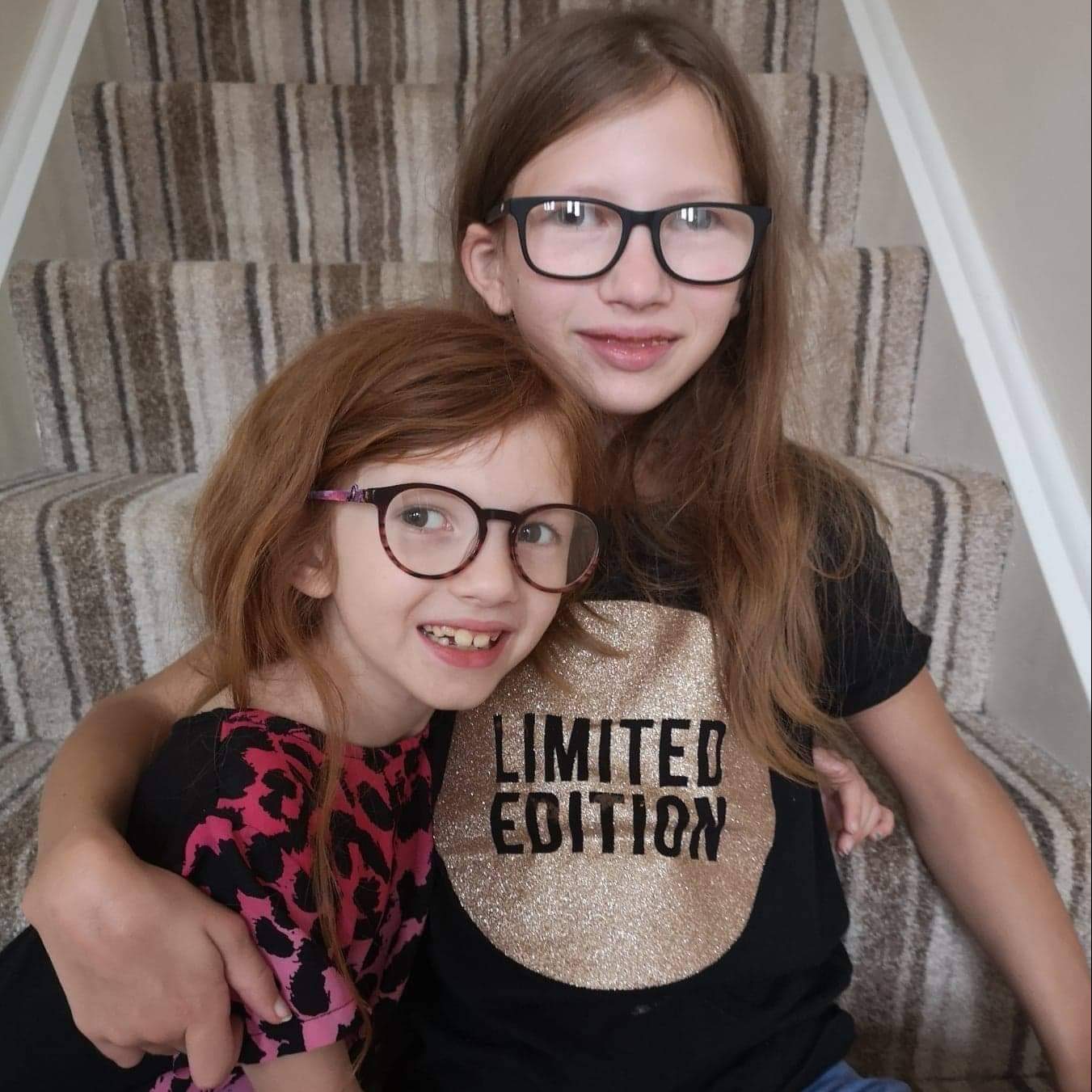 Lily and Willow Bamber
Lily was born on 11th February 2009 appearing a healthy and contented baby reaching the usual milestones. It wasn't until she started to walk at 17 months that we felt something wasn't quite right, but it took until her 2-year check before a referral. Here she was diagnosed with Mitochondrial Disease, in July 2011.
Lily had stopped standing and walking unaided at this point. She was started on a cocktail of vitamins and underwent a muscle biopsy. In 2012 we were told she had novel mutations in the NDUSF7 gene, Complex 1 Deficiency and it was called Leigh's Disease. We wanted another child, but our genetics counsellor told us we had a 1 in 4 chance of recurrence. Willow was born on 1st September 2013 and in January 2014 a specialist confirmed she also has the same mutation.
Lily had now been weaned off her cocktail and both girls take riboflavin daily as it is hoped that this boosts the energy production and may lessen the effects from any stroke-like episodes. They both seem to be doing brilliantly and we are proud parents to two happy, beautiful and determined little girls. We are so grateful to Faye that we are a part of the Leigh Network. Faye was the first person with Leigh's we met face to face at a network meeting she had organised at Lego Land. She had also arranged a talk from Prof. Rahman which was very helpful as we were only a year into Lily's diagnosis and were awaiting results on whether Willow too had the same mutations, as she was only two weeks old. "